So the
Golden Globes just finished. And as usual, i didnt give two cents about who won what or who got nominated for what. I just wanted to see who wore what :)
The next days, i wait and wait for Fashion Police as i Love the show that is so crude about celebrities fashin styles. Joan Rivers, as much as she is scary, is hilarious. So, as a tribute to all those who didnt get to watch the Golden Globes, or the Fashion Police episode on it, here are snippets of Joan River's comments on these looks of the evening.
Joan Rivers is known for her scathing remarks and tell-it-like-it-is ways that not only is she so hilarious, i find she actually says what other are thinking but are too afraid to voice. ;) So I decided to show you some of her top 34 most interesting looks of the Golden Globes and pick out the ones i though were funny and worth a second look.
Pictures: Credits to E!Online & Joan Rivers (JR)
Here are some of the more interesting looks for the evening that caught my eyes.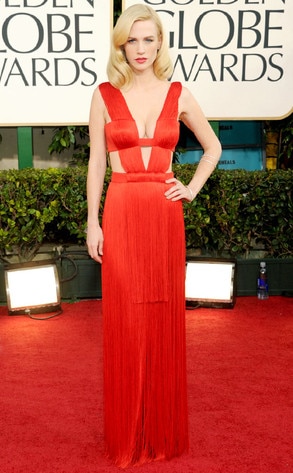 JR: January, I love the suspenders but perhaps something underneath would help.
JR:

"That dress is adopt-another-orphan gorgeous."




JR: "Her new single is 'On the Floor' and that's where she should have left that dress. This is how she reminds us she is married to that husband of hers. By wearing bride-white"
JR: "Here's Michelle in something by the Wal-Mart bed and bath department."
JR: "You can tell she doesn't want to have anymore kids. She's wearing this just to keep him [Seal] off her."





JR: "This dress is like quicksand, the more you struggle, the deeper you sink. She needs a friend to hold out a tree branch and pull her out."
JR: "She's a smart one. Ocsar hosts are always in danger of assassination attempts, so, you gotta go bulletproof."




JR: "She looks great and Tony, in case you're wondering…Yeah, she's still pissed."


JR:

"I asked Stephen Hawking to explain the Big Bang and he referred me to this dress." AMAZING.
JR:

"Watch your back, Jennifer Hudson." This is young Hollywood at its best.
JR: Nothing good to say. Pregnant or not, whats the excuse for the flower?
JR: "They are adorable together. Whenever they have a big event, they sleep in, have a late lunch, iron each others' hair, and then jump in the limo."


JR: "Don't worry! The kids are alright. Yes, Julianne's baby sitter cancelled but she ripped off her right sleeve and tied the kids to a chair. So, they'll be fine."


JR: "She wears this just in case anybody forgets she's married to Tim Burton."
JR:

"Mila Kunis showed up saying, 'Hello Hollywood, I'm the new Angelina Jolie.' Then Angelina Jolie showed up and said, 'Not so fast, bitch.'"
JR: Sophisticated and beautiful.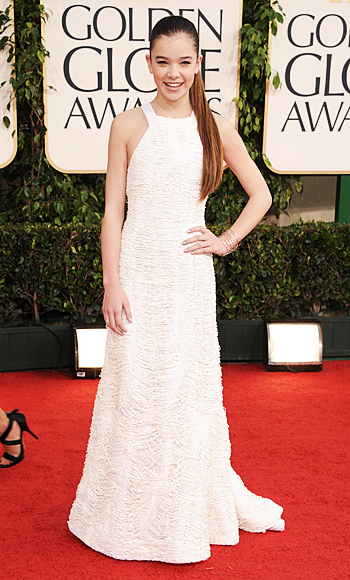 JR:

"This is the kind of child I adore. Clean, hair off her face, and not talking. No seriously, this is so wonderful because it is so age appropriate for her"
JR:

"Cher said, "You're gonna wear that? She looks like Snooki, Blonde!"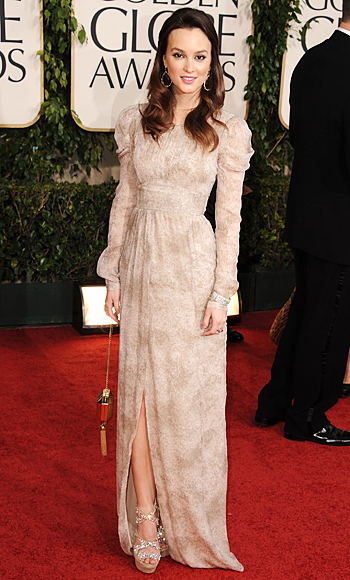 JR:

"That dress is boring and the bag is weird but I'm giving her a rave review because she doesn't look like a complete idiot."
So that was the Golden Globes through Joan Rivers on Fashion Police 2011. Look out for more award show fashion all this month and next. :)