So as you guys already know, i am recently single. :( so i went on a date recently with a friend of a friend. And while that date went well, (he was quite the gentlemen), my biggest worry was, while i was rushing home from office, what the heck to wear!!
I mean think about it. When you are actually Planning to meet someone for the very first time what you wear suddenly becomes a simple representation of the things that make you, you. If you just bumped into someone, say in a coffee shop, even if you look horrible, you make yourself feel better by saying there was no way you could have known that you would be bumping into Mr-Delicious-Americano-Coffee.
So what was a girl to do!! After racking my brains for a good 30mins about it while being stuck in a jam, i decided i post on this. To make the next few times a little easier. ;)
Blind-Date Dressing: What to Wear and Why When You're Flying Blind
Credits:
Laura Kindred, MyShape Fashion Correspondent
You go into a blind date without a lot of control, so focus on what you can control—the impression you make. Here's how to dress when you don't know what you're in for:
A Dress or Not a Dress? That Is the Question
Why the heck not? The real question is choosing what kind of dress you want to wear on your date. My advice is to dress appropriately for the type of venue you will be going to. If you are heading to a snazzy bar, then pull out the LBD (a sure bet).
If you are headed to a restaurant, you can pull off a pretty dress or even some chic jeans and a pretty top! Just make sure you know what type of place you're headed to! Dont dress in jeans to a place everyone is wearing a dress.. However, the safest way to wear jeans, if you must, is to go with a dark wash.
The type of dress you wear can also send some signals to your date. A floral print might say, "I'm a lady and expect to be treated as such;" you'll make a different impression entirely if your idea of a dress is a black studded mini paired with motorcycle boots.
Shoes?
I prefer a practical approach to this quandary. Will you be walking much? Most dresses go hand in hand with heels or fancy flats, so a walk along the boardwalk may lead to a graceless blister-limp back to the car. An alternative is a maxi dress, which is the natural mate to a stroll-friendly pair of thong sandals.
Va-Va-Va-Venue
Ladies: when it comes to blind dates, pick a public place, and I urge you to consider daytime. But I digress. My point is casual settings warrant casual apparel. Not too casual -- it's not a pajama party -- but a pair of premium jeans and a sweater or vintage blazer is a no-brainer ensemble for the coffeehouse or Cineplex. And there are many alternatives to denim as well -- leggings, cords and cropped pants are mainstays of casual chic. Save that pricey designer dress you're dying to trot out for date number five.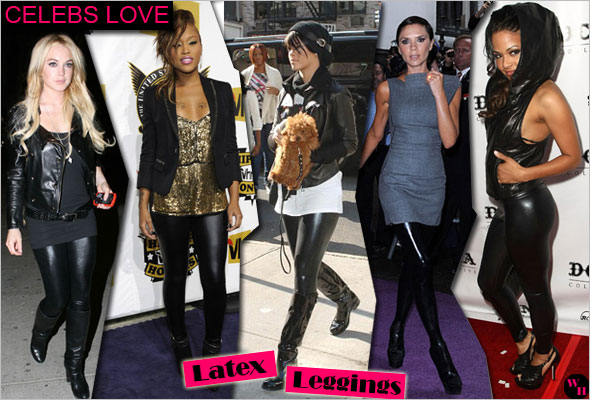 Stand Out from the Crowd (But Not Like a Sore Thumb)
Face facts: if he's going on a blind date with you, there's a strong chance you're not the only person he's seeing. What you wear is a great way to showcase yourself, especially if you might be a little tongue-tied at first. Let your outfit do some of the talking for you, or more literally, wear a "conversation piece." This is usually an accessory: a chunky ring, an amazing scarf, a necklace with some sort of intriguing emblem or something sentimental with a history you can share with him.
If you're in a casual enough setting, a graphic T-shirt can jumpstart some discussion, but make sure it's not printed with the name of your ex-boyfriend's band. Feel free to make bold style choices, but stay in your comfort zone—you want to feel confident, not like you're at a costume ball. Most importantly, don't dress yourself in a physical obstacle. Chandelier earrings are a beautiful complement to an upswept do, but if they jangle the whole night, they're more likely to distract than dazzle.